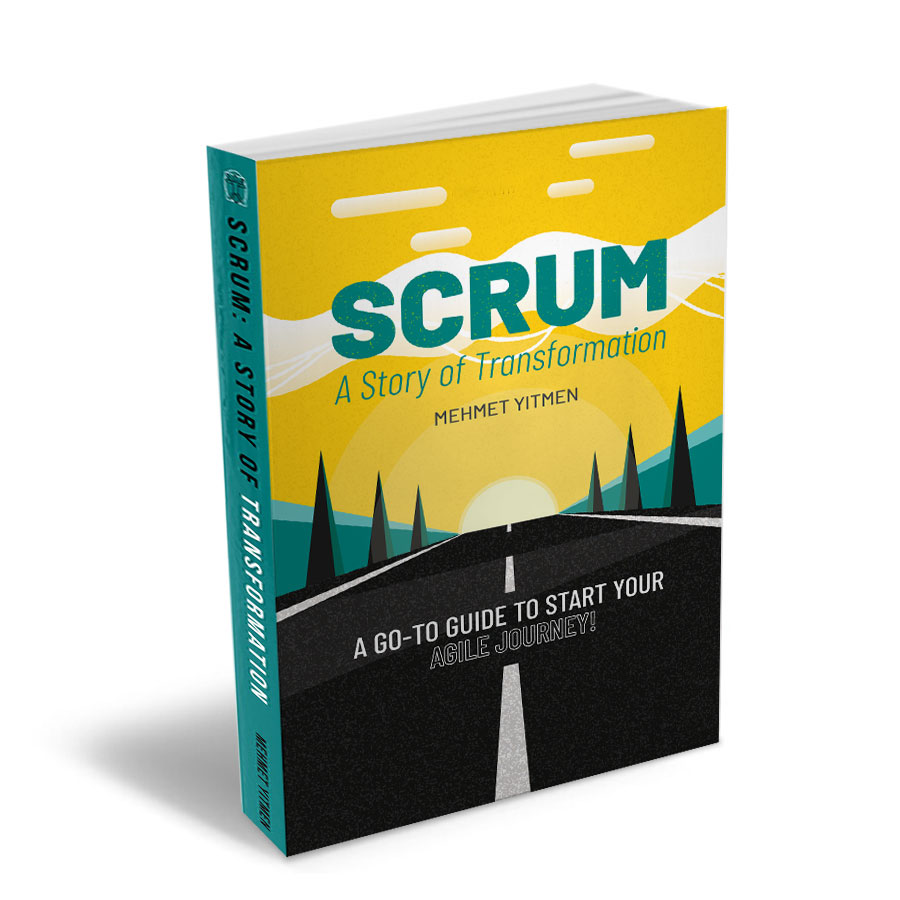 SCRUM
A Story Of Transformation
A Go-To Guide To Start Your Agile Journey!
Buy Now
"Adopting Scrum is not easy, but it can be successful and can go from one team to many. It can change organizations allowing them to be responsive and humane. It can deliver innovation and business success, but it can only do this if people implement the ideas. Scrum requires people, and this is a story about people. Too often we forget that when talking frameworks, patterns, and practices. People are what make Scrum a success or failure and this book provides a great story about the people involved."
Dave West, CEO Scrum.org
"Mehmet shares a tale that can help you envision a new future for you and your organization, a future where you will feel fitter and better placed to deal with unpredictability and change. Mehmet helps you the way to quickly embark on what will be a continual journey. Because, adopting Scrum is more than just a one-time effort of introducing Scrum; it is a continual exercise of thinking, rethinking, and discovery. That, in the end, is the organizational state called 'agility' that we hope to achieve by introducing Scrum."
Gunther Verheyen, Independent Scrum Caretaker
Mehmet Yitmen is a management consultant/leader who has assisted organizations in becoming happier and more agile since 2007. He has worked with more than 400 teams and 20 companies, including telecom, finance, banking, health care, insurance, e-commerce, logistics, and software development companies.
Mehmet is the co-founder of ACM Agile, a leading agility services company and one of the founders of the AgileTurkey.org community, which works to improve agility in the new age of the business world. Since 2010, he is a PST (Professional Scrum Trainer) for Scrum.org, the global organization of Ken Schwaber, co-creator of Scrum. He is also an active member of numerous international organizations, such as Agile Alliance.
Mehmet is also an enthusiastic entrepreneur and has been featured as one of the successful, young rising stars in business by Fortune Turkey's 40 Under 40 between the years 2011 and 2015.
Our Agile Story
Download
Can a large institution abandon its old habits in order to become Agile? And if so, what is required to achieve this? What is it to be Agile in the fifirst place?
For us, Agile, in its simplest form, means being able to renew oneself. Alvin Tofflfler, the famous futurist, once said that "the illiterate of the 21st century will not be those who cannot read and write, but those who cannot learn, unlearn, and relearn". With these words, spoken around 50 years ago, he described today's new Agile world.
Vodafone Turkey continues its Agile journey along which it has been continuously renewing itself over the last seven years. We are delighted to have been part of this journey from the very beginning. The trial and re-learning process associated with Agility is a major point of focus for Vodafone Turkey. We continue our efforts in our goal to make this culture the DNA of the company, and it is promising to see that we have come a long way over the past seven years.
We want this book to outline our achievements, mistakes, and lessons that we have experienced along this journey of renewal, as well as to trigger learning through shared experience. As an Agile book that might later renew itself in accordance with the spirit of the content, this book aims to explain the very process of renewal. It is the fifirst output of our Agile transformation journey, and with this fifirst output, we aim to share the real-life experiences and emotions of the employees of Vodafone Turkey.
Along its adventure, we hope that our book shall continue to grow with the addition of new content based on comments from our readers, and we aim to soon update the book by adding new chapters.
We look forward to hearing your inspiring journeys of transformation.
Mehmet Yitmen
Managing Partner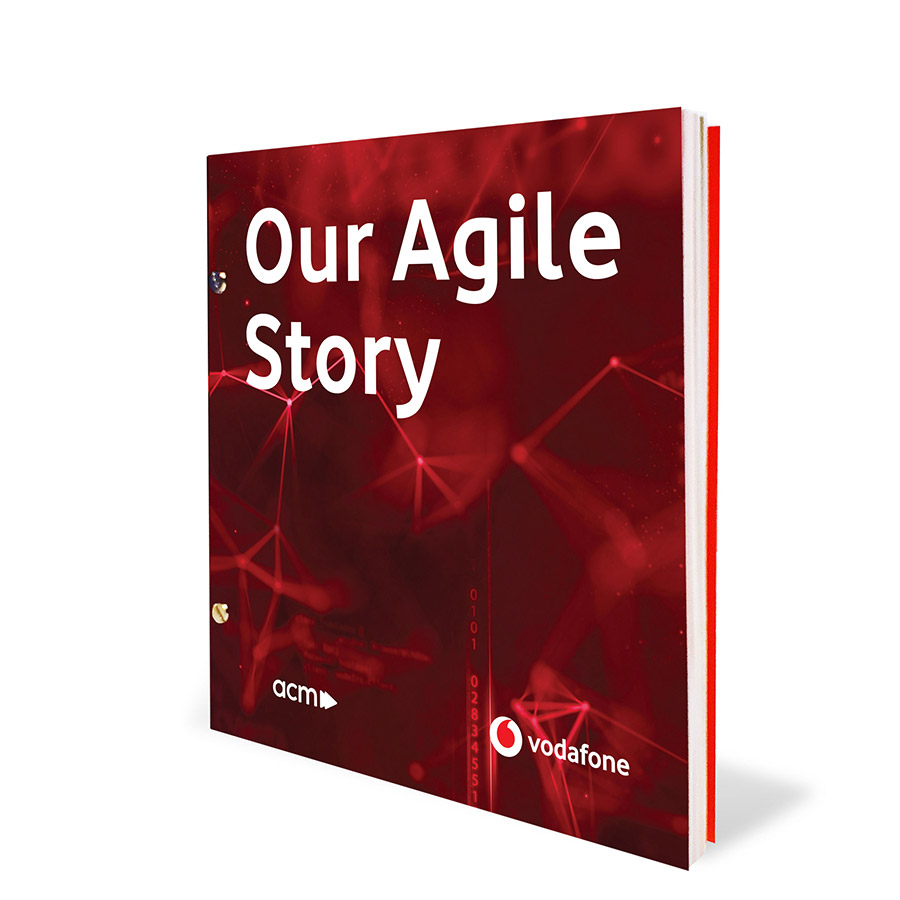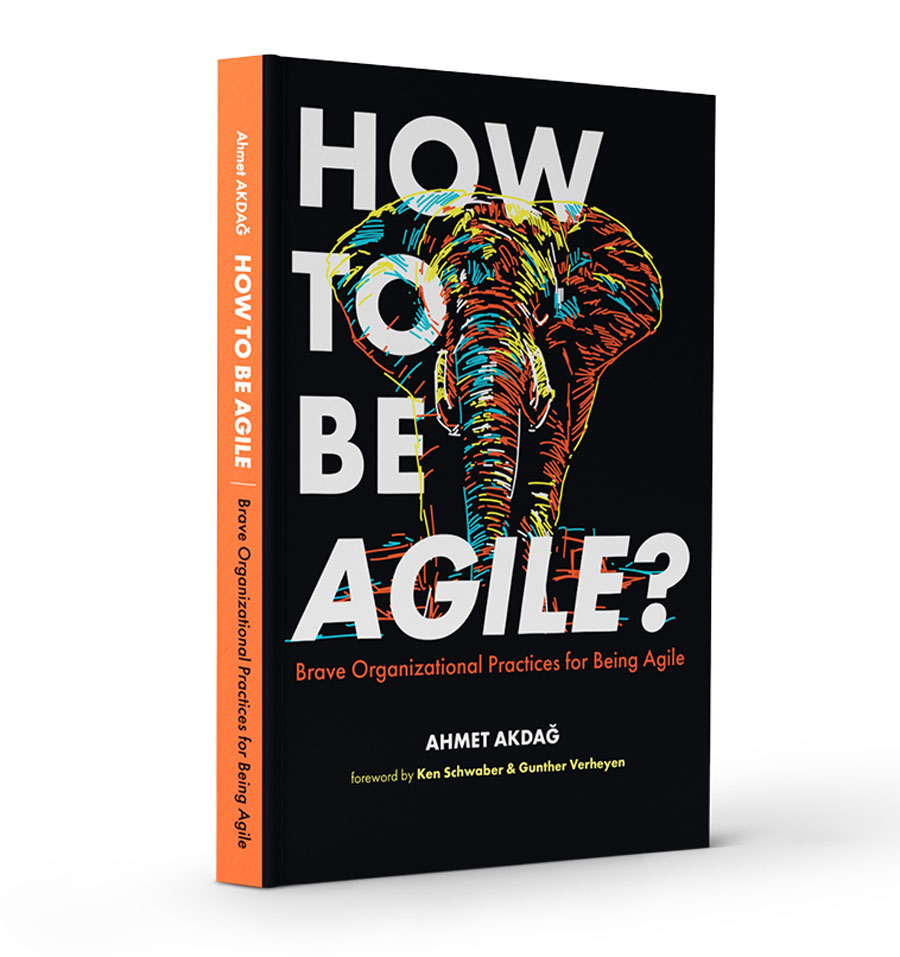 How To Be Agile?
Brave Organizational Practices for Being Agile
Buy Now
Value orientation, self-managing cross functional teams, servant leadership, right prioritization, less bureaucracy, trial and error, being quick and nimble, digitalization, collaboration, team spirit…
Agile has become the norm, "The New Way of Working", for all sizes and kinds of organizations emerging from the technology business. This new way of working brings numerous questions into minds:
Why are we doing Agile? What's the essence?
Why do we need to change?
How are we going to begin?
How are we going to scale it up?
How can we change the culture?
Will we be able to make it and how are we going to understand whether it's success or failure?
What's going to happen to the management?
What are the good practices?
Is Agile suitable only for information technology?
These questions would bring anxiety, fear and demotivation unless answered well through an organization's transformation journey.
You will find answers to these questions via stories, good and best practice examples, clear suggestions, lots of lively visuals, all based on hands-on experiences, combined with humble advice within the -200 pages before this back cover.
The book has praised with enthusiasm and made new prints very quickly due to high demand in the native market.