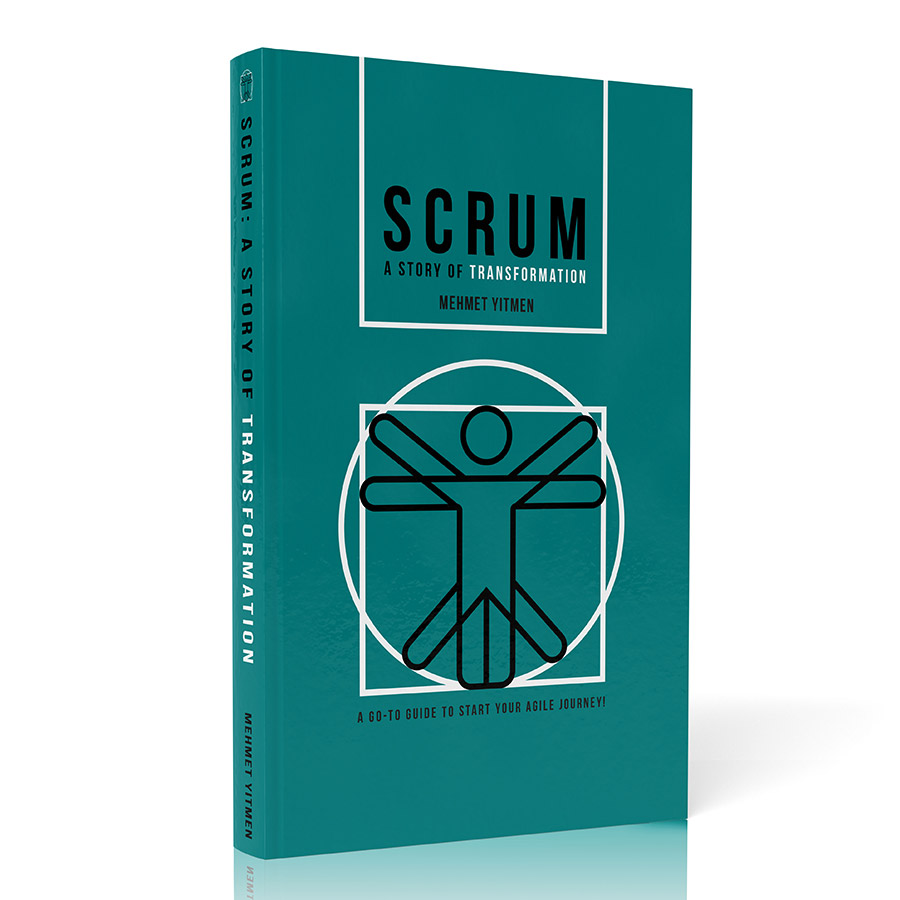 SCRUM
A Story Of Transformation
A Go-To Guide To Start Your Agile Journey!
Buy Now
"Adopting Scrum is not easy, but it can be successful and can go from one team to many. It can change organizations allowing them to be responsive and humane. It can deliver innovation and business success, but it can only do this if people implement the ideas. Scrum requires people, and this is a story about people. Too often we forget that when talking frameworks, patterns, and practices. People are what make Scrum a success or failure and this book provides a great story about the people involved."
Dave West, CEO Scrum.org
"Mehmet shares a tale that can help you envision a new future for you and your organization, a future where you will feel fitter and better placed to deal with unpredictability and change. Mehmet helps you the way to quickly embark on what will be a continual journey. Because, adopting Scrum is more than just a one-time effort of introducing Scrum; it is a continual exercise of thinking, rethinking, and discovery. That, in the end, is the organizational state called 'agility' that we hope to achieve by introducing Scrum."
Gunther Verheyen, Independent Scrum Caretaker
Mehmet Yitmen is a management consultant/leader who has assisted organizations in becoming happier and more agile since 2007. He has worked with more than 400 teams and 20 companies, including telecom, finance, banking, health care, insurance, e-commerce, logistics, and software development companies.
Mehmet is the co-founder of ACM Agile, a leading agility services company and one of the founders of the AgileTurkey.org community, which works to improve agility in the new age of the business world. Since 2010, he is a PST (Professional Scrum Trainer) for Scrum.org, the global organization of Ken Schwaber, co-creator of Scrum. He is also an active member of numerous international organizations, such as Agile Alliance.
Mehmet is also an enthusiastic entrepreneur and has been featured as one of the successful, young rising stars in business by Fortune Turkey's 40 Under 40 between the years 2011 and 2015.