Amsterdam Agile Transformation Travel Notes
I went to Amsterdam about 2 weeks ago to visit a few companies operating in Agile Transformation upon the invitation of our customer Interamerican from Greece. By the way, Interamerican is the second largest company in the insurance sector in Greece and one of the leading companies in digital field which we support for Agile transformation. It was acquired by the Dutch Achmea four years ago. Achmea is the parent company of Interamerican from Greece, Eureko from Turkey, Union from Slovakia. Achmea receives support from the Dutch company Blinklane for its transformation and supports the affiliates to receive consultancy from local companies on condition that they agree on the vision and principles. That's why this event was organized by Blinklane, our business partner as ACM. It was attended by the Slovakian firm and Interamerican's top management. The schedule was as follows:
1st day: KLM visited in the morning, we split up in 2 groups in the afternoon and visited Qurrent and Schipol. I was on the group that visited Qurrent. In the evening, we talked about the transformation vision and principles.
2nd day: 3- and 6-month transformation goals and roadmap.
My notes about the trip are as follows:
They started the Agile transformation in digital and turned IT into a start-up hub consisting of 18 teams in 3 years. Each team has 3-4 developers, 2 manual testers, 1 analyst, and 1 test automation specialist in addition to Scrum Master (SM) and Product Owner (PO). POs are people coming from the business unit. They said the analyst and some of the testers are also from the business unit. There are 5 teams developing mobile applications, and these teams are working on the same codebase. Therefore, they work in a way that their delivery times are the same. In order to manage the main system dependencies, they first proceeded with SAFe PI planning, but later simplified to SAFe. In other words, they do not apply all the roles or value flow structures. There is one delivery train engineer for each application. They carry out PI planning every 3 months and they have benefited from it as compared to before. Unit testing coverage is up to 70% and increasing. Some PMOs work as SM, Agile Coach, POs. 10% of PMO is working and they handle jobs other than software development. They preferred Jira for the management of all Product Backlogs and portfolio. It needed some modification. They said they haven't used metrics completely yet.
Great progress has been made compared to the past. They are trying to gain new habits, internalize and operate the new organizational structure. So, they're still dealing with mechanical issues; they haven't yet handled the culture. The good part is that they are aware of this, and they say, "we have a long way to go".
The teams are divided as frontend and backend and communicate via services. Although we do not like it so much, creating such a field of expertise seems to have helped them achieve small successes in transformation. They have highly specialized staff and almost unlimited possibilities. It is a great advantage to have both internal and external consultants and coaches. In addition, the head of digital had previously worked in transformation studies at Phillips and has a good command of Agile, which is another factor that facilitates the transformation.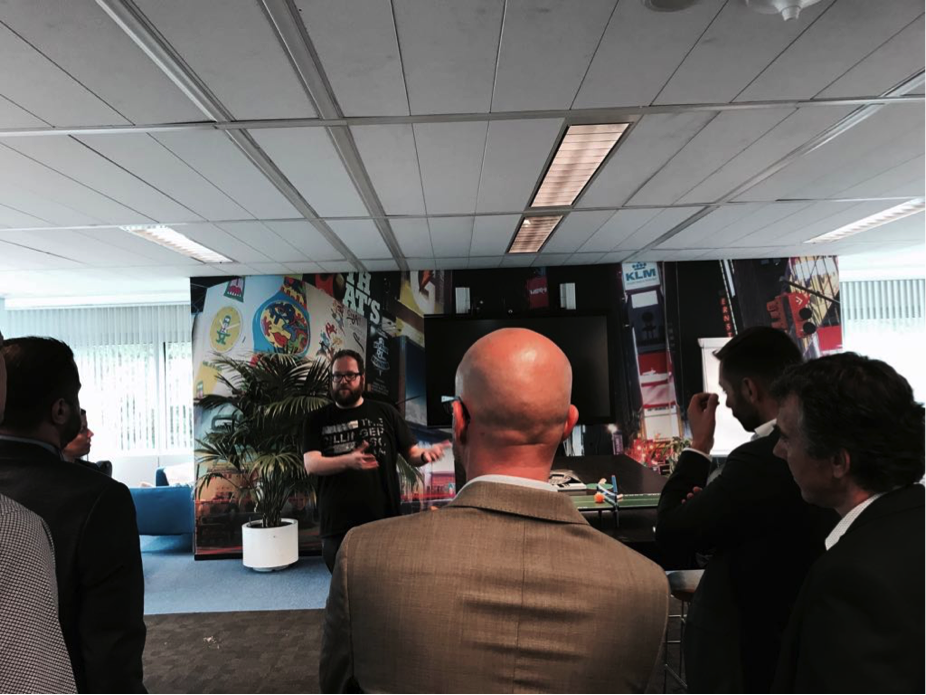 Things that need improvement
Automation enhancements will further accelerate them. Assistance among teams is low due to internal silo structure. They are aware of that. This can lead to bottlenecks in certain teams or individuals when conditions change, reducing the response time of the organization. The management teams can also practice managerial agility and that may facilitate the transformation of culture.
It is an energy providing company operating in the energy sector. It was founded in 2006 and it grows every year. The total number of employees is below 100. It is quite small compared to other energy companies, but this company is trying to make a difference with its technological infrastructure and environmental solutions. For example, they make a monthly discount if the customer has an environmentally friendly vehicle that can contribute to energy production. The company's goal is to establish a long-term relationship with its customers. So, they see – or at least try to see – the customer as part of the company.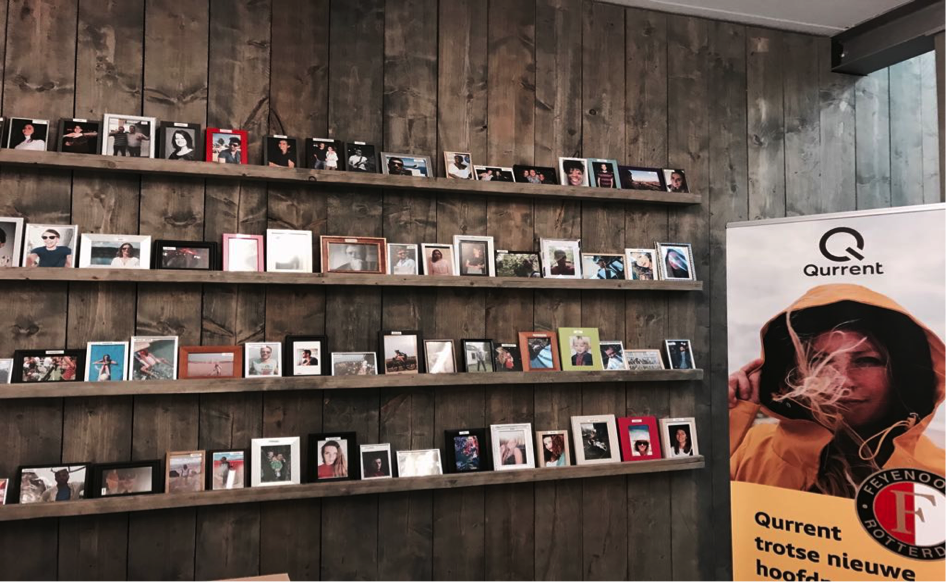 I don't know if it's because they're an energy company, but they're really energetic. There is a positive environment inside. The head of IT is a former ING employee and was involved in the transformation there. He has a vast knowledge in Agile philosophy and operation. Although the company has Agile culture since its foundation, they think they still have a long way to go. There are companies in Turkey that complete Agile transformation and assume themselves Agile in a year. By the way, I thought Blinklane may be the inspiration behind their explanation "we have a long way to go" because that's what they said in KLM too.
Regardless of the methods used in the company, the culture of commitment and agility has already developed. The executives of the company told us that this was due to the transparency of strategies and objectives of the company. This is a small company with no secrets. There are 4 Scrum teams in total. Business unit is in the team. Portfolio and dependencies are managed by monthly orientation meetings. There is no tester in the teams, they get approval from the POs but there is a lot of automation. Automation is used in every field such as unit testing, integration tests, functional tests, delivery etc. Besides, they said they can deliver any time since they converted the infrastructure to micro services. They have a highly experienced architect. When I asked him if he felt like there is a bottleneck, he said that he didn't, and in fact he was more mentoring. As in many Dutch companies, there is no hierarchy in the company, there are specializations. They also said that they had very strong feedback and retrospective culture.
They outsourced some of their software and services, but all their contracts are Agile. I had a hard time explaining this question; but they finally told me that they make Agile contract. So, it turned out that their regular contract is the "Agile contract", which we have difficulty in getting accepted. I guess it might have been easier if I asked it as Waterfall contract, they would simply say No.
It was one of the most Agile companies I've seen. What they do in the company is Agile reinforcement rather than Agile transformation. Consequently, the focus is on the cultural side rather than on structure and mechanics.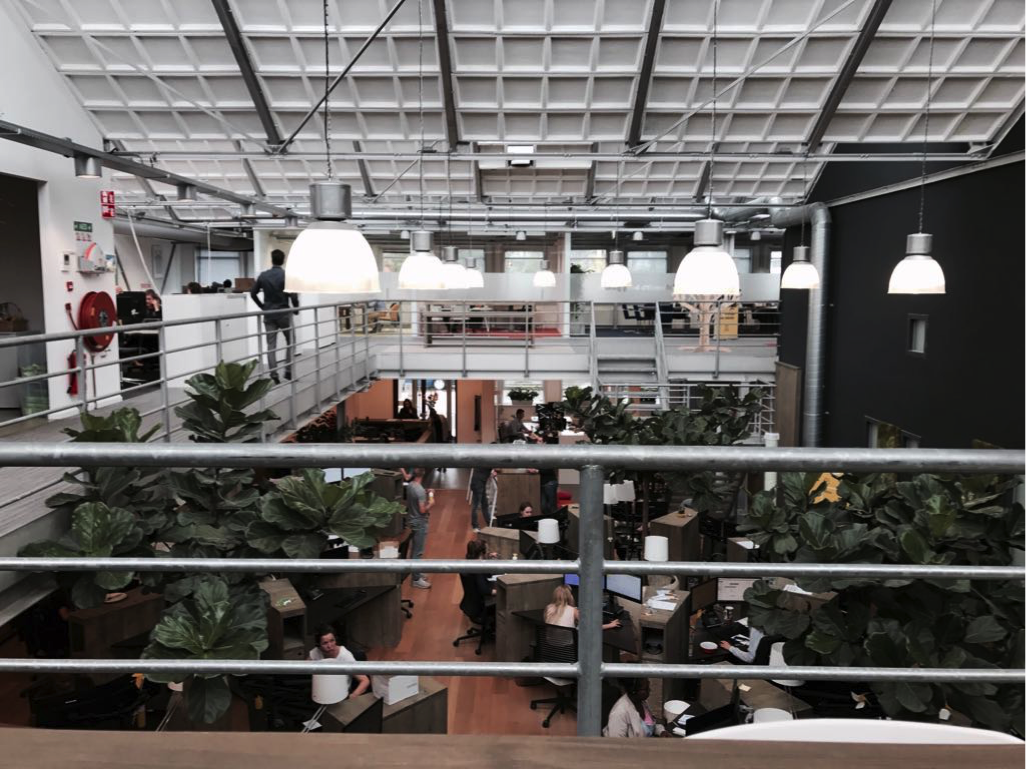 Goals are clear for everyone in the company, there is almost no hierarchy; they can focus thanks to automation, small size, and monthly portfolio management.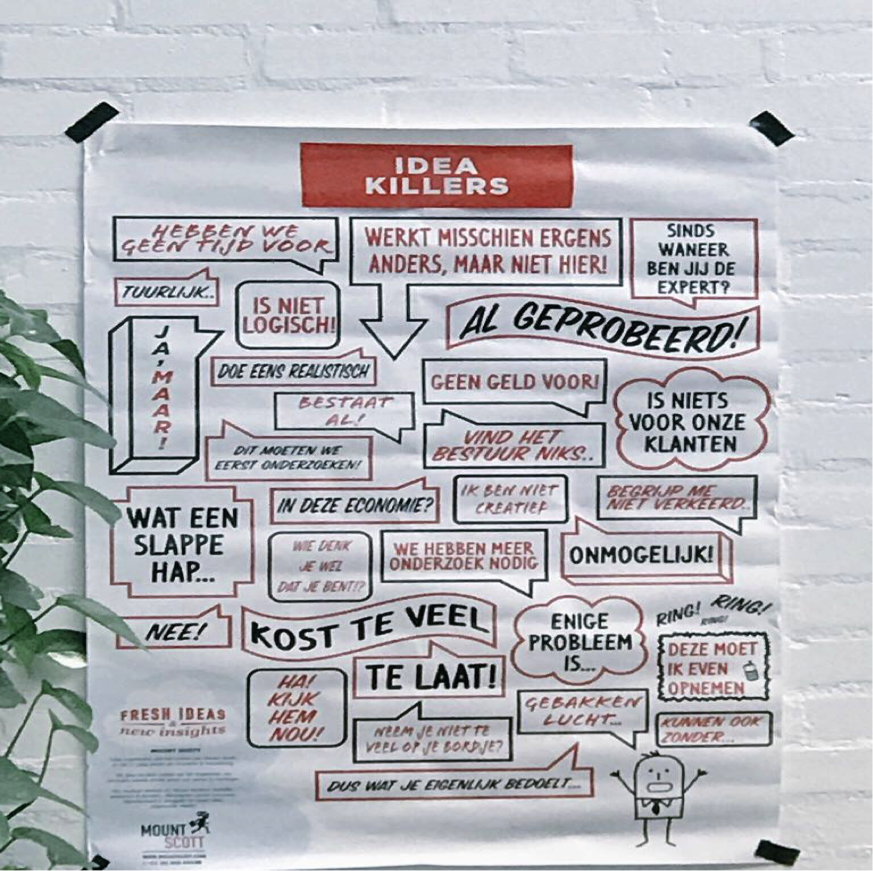 Things that need improvement
They can measure system and productivity a little more transparently, it seems like they are trying to feel their way. Some of the experienced people in the company are old school, which seems to slow down the cultural change.
Finally, I have seen on this trip again that ACM is as good as the western companies in terms of Agile transformation approach, methods, experience, competence and knowledge level, and even more systematic and effective. I think the reason for this is that the Agile culture is already understood more easily and adopted quickly in the west. In particular, subjects such as weaker hierarchy, effective communication, self-management, rapid decision-making, taking action, and experimentation are internalized by cognitive development. We have tried harder to change the way of thinking, behavior, and reflex system, so there is a serious expertise in this respect.