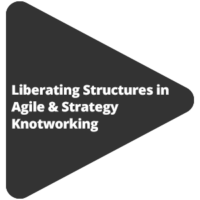 Content of The Training
What will you gain?
 You will be able to use around 15-20 different Liberating Structures tools whenever you want according to your needs.
You will be able to manage processes with small and large groups through practical tools that will enable each individual to bring out their creative potential.
You will understand the nature of changing strategies and practices.
You will begin to realise that simple changes to structures that underlie interactions between people can bring about different results and solutions.
You will comprehend the methods in which group dynamics change as you see the interactions within a community becoming easier.
You will experience working together with dynamic people in a serious, fun and curious environment.
You will embrace stepping out of your comfort zone, being flexible and experiential learning.
You will develop your awareness as a participant through deepening your knowledge of "practical participation".
Who can attend?
Anyone- who wants to ensure that their collaboration processes are more participative, creative and productive.
Individuals who would like to create change and impact within their communities through developing their individual, associational and systematic skills.
Trainers, coaches and facilitators that would like to enrich their tool boxes through Liberating Structures.
Designers who would like to increase participation amongst groups throughout the research and prototyping processes.
Agile and Lean thinking Practitioners who would like to increase associational coordination and productivity with the teams they are working with.
Note:
The Program will be held in English.